Next-generation Battery
Power Solutions to Realize e-Mobility and Future Mobile Devices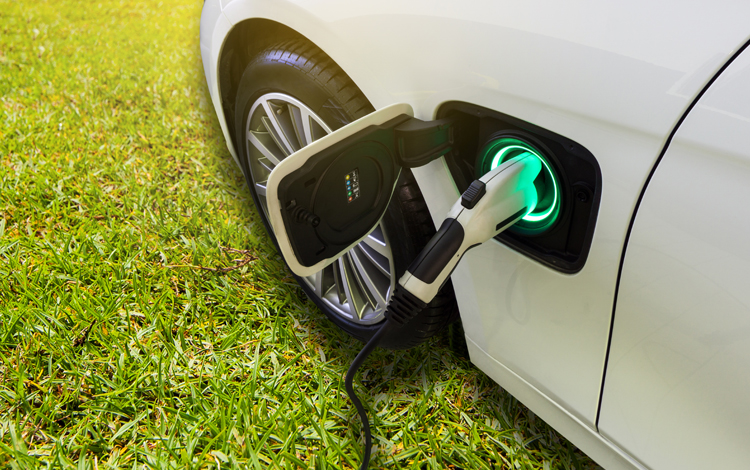 Overview EV/ESS Battery
The importance of electric vehicles (EV) and energy storage systems (ESS) for the efficient use of energy is increasing, along with worldwide efforts to reduce greenhouse gas emissions and industrialize green energy. The battery is the key technology for the success of the EV business. Innovative battery technologies will increase the driving range and reduce the cost of electric vehicles. Battery technology is expected to evolve from the current lithium-ion battery (LIB) to next-generation high capacity LIBs, all solid-state batteries, and lithium metal-based batteries, resulting in improvements in energy density, safety, and battery lifespan, as well as reduction in cost.

ESS technology is vital to the efficient use of renewable energy and to assuring a stable power supply across electric power grids. Currently, the technology mainly serves to store renewable energy for homes and office buildings but is expected to expand significantly into markets demanding large-scale energy storage. The key hurdle in the ESS market is how to ensure price competitiveness and achieve less than one-third of the cost of the traditional lead-acid storage battery. In an effort to accomplish this, research is underway on small/medium LIBs, large-scale NaS (sodium-sulfur) batteries, flow batteries, and magnesium/sodium rechargeable batteries.

Future Mobile Power
The mobile devices of tomorrow will be smaller, more functional, and more wearable to enhance people's lives with new experiences. In particular, wearable devices will have many features such as health monitoring, artificial intelligence (AI), and augmented reality (AR) and will come in a variety form factors, e.g., watches, glasses, and earphones. To supply reliable power in compact wearable devices, batteries should be smaller, safer, and with higher energy density.

BMS
The battery management system (BMS) is an important component used in EV and ESS to monitor the state of batteries and ensure safe and reliable operation. It measures the voltage, temperature, and current to estimate the state of a battery, e.g., the SOC (state of charge), SOH (state of health), PLE (power limit estimate). To maximize the usable energy of a battery and to protect the battery from abnormal operation, the BMS should accurately monitor the state of each battery in the modules and pack.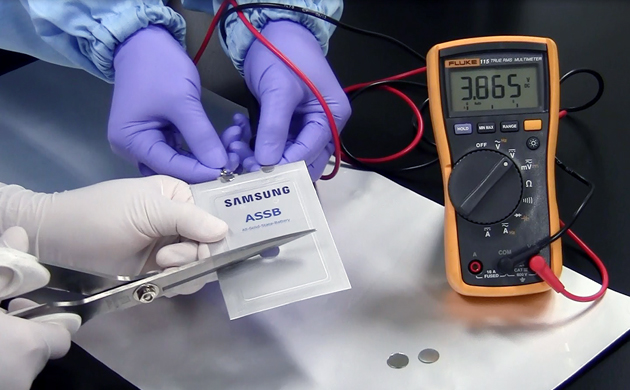 Technology Trend Innovation in materials is the key to boosting the electromobility market. The key R&D trends are increasing energy density with new materials and developing multi-functional technologies. Currently, the nickel-rich cathode is the most promising cathode material to increase the energy density. With respect to the anode, incorporating silicon is one of the most promising near-term solutions to increase energy density.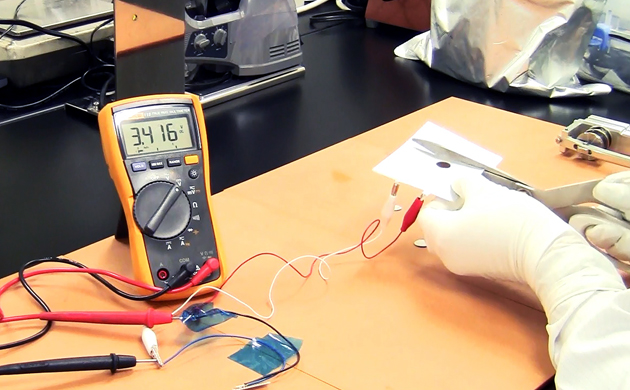 SAIT Technology EV/ESS Battery
SAIT is actively conducting research on next-generation LIB electrode materials and post Li-ion battery systems, such as all-solid-state battery and Li-air battery technologies that will enable the driving range of EV to be equivalent to that of conventional vehicles. All-solid-state batteries that use an inorganic solid electrolyte instead of a nonaqueous liquid electrolyte will provide more energy and ultimate safety. SAIT is researching new materials and cell designs that can solve the current issues with solid-state battery technology. SAIT is also studying Li-air battery technology, which has the potential to provide a range of more than 800 km on a single charge. This research focuses on cathode technology, protective films for lithium metal anodes, and electrolytes for energy density improvement, long-term reliability, and safety. For the next-generation of ESS applications, SAIT is performing research on sodium rechargeable batteries with low cost and high energy density.

Future Mobile Power
To support the development of wearable devices that incorporate health monitoring, AI, or AR, SAIT is developing high-power and safe battery technologies utilizing 3-dimensional structures with high-density electrodes and solid electrolytes.

BMS
SAIT is investigating algorithms to estimate the state of a battery based on electrochemical-thermal (ECT) modeling and deep learning technology, which is expected to improve usable energy and driving range of EV. The Institute also studies fast charging algorithms based on internal states from ECT modeling to mitigate battery degradation and is investigating active cell balancing to minimize SOC differences in modules and packs.